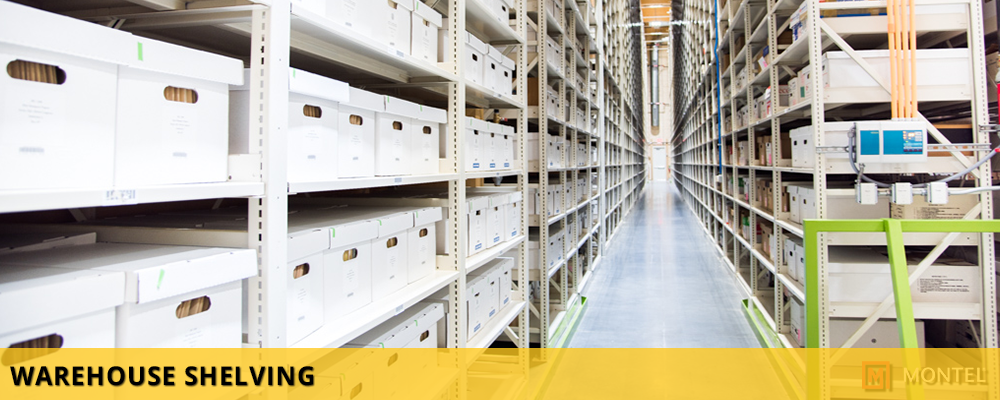 Our versatile, practical warehouse shelving & racking solutions will make more productive use of your valuable space. We believe that the only good shelving and racking solution is a flexible solution.
Warehouse Shelving Systems should not be one-dimensional & our range of shelving solutions give you more space-maximizing options & the ability to make adjustments to accommodate different kinds of items. All solutions are designed to boost your capacity, while maintaining innovative design features.
We offer an in-house design team to help ensure that your warehouse racking system will meet or exceed local seismic requirements, building codes & fire department compliance. Our services include: distribution system design, seismic analysis, permit administration and in-house installation.
Give us a call and see exactly how we can provide unique ideas with lots of options.
A powered mobile racking pallet system that enables you to lower production costs, streamline workflow and improve inventory management by consolidating the organization of your materials and reconfiguring your floor space. We can even re-use your existing racks on these amazing rolling storage systems.
The most flexible and extensively used pallet rack in the material handling industry. We offer a wide variety of styles, sizes and gauges to meet most capacity and seismic requirements. Manufactured from heavy-duty hot rolled structural steel to withstand the most rigorous of applications. Available in various sizes and capacities to meet stringent requirements.
Wide Span Shelving includes four standard components with many other options available, shelving uprights, shelving beams, shelf supports and shelves.
Double rivet design and keyhole slots form a rigid framework. Combine heavy gauge steel posts, shelf supports and angle beams and you have a shelving system that easily stands up to any industrial application.
When integrating Modular Drawer Systems with other shelving the combination allows for drawers in a comfort zone and shelves above or below.
Modular Drawer shelving systems are available in fixed and mobile shelving solutions. Combining Modular Drawers with your shelving & racking solutions makes it possible to store 50% more small parts or media in the same space or the same amount in half the space.
Wire Shelving Systems are available in stationary and mobile, freestanding or wall mount, dry and wet environments, heavy duty back-of-house and visually appealing front end displays.
A variety of materials and finishes coupled with nearly a hundred specialized accessories allows customized units to fit everyday needs and ensure greater efficiencies.
Archive Box Shelving stores critical records in both off-site and on site storage locations for access to historical records.
Office workers, copiers & email, are producing over one million paper documents every minute in the United States alone. With information remaining critical, historical records need to be stored in the most effective and space efficient way possible.
With our meter-width shelving we can get more capacity with less waste of shelf space. Give us a call and we will give you capacities as well with all designs.
Industrial Clip Shelving is the best choice for storing heavy, bulky items in factories or warehouses. Uprights are pre-welded for fast assembly and load capacities up to 10,000 pounds per upright.
These high performance shelves are available in eighteen different sizes, either 20 or 22 gauge steel, and can handle loads of up to 1,000 lbs. per shelf. Shelves attach with compression clips to any of three upright styles, making assembly & reconfiguration easy.
Our HI-BAY Shelving System redefines space and cost efficiency to use on-site space for more valuable & profitable functions.
Stable, durable & flexible, our HI-BAY shelving system can be designed to reach up to 35 feet in height and improve your workflow as well as your productivity.

Call or email us today for a free survey on how you can save time, space, and become more efficient with your file storage.