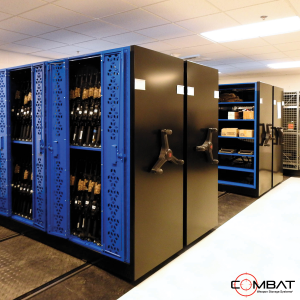 Combat Mobile Weapon Rack
Storage System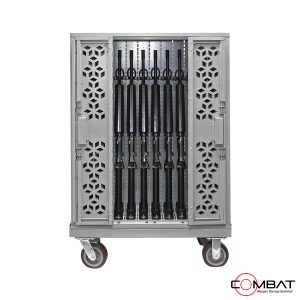 Combat Weapon Cart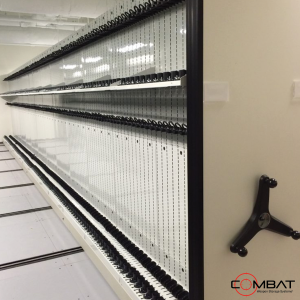 Combat Mobile Weapon Shelving
Storage System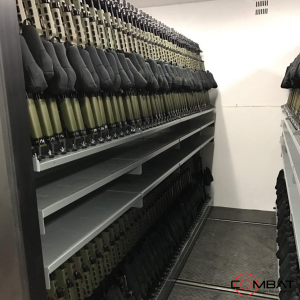 Combat Mobile Weapon
Storage System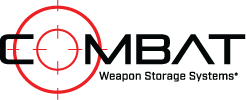 Combat Weapon Storage Systems is a division of Vital Valt, manufacturer & global provider of fully modular high density weapon storage systems to military and law enforcement agencies. Our systems fully slotted back panel allows for rapid reconfiguration of weapon rack accessories to store anything from small arms to heavy machine guns. Our Weapon Storage Systems are available in fully welded secure weapon racks or as weapon shelving solutions. Accessories for these products can be used in both our weapon racks or weapon shelving using our fully slotted back panel system.
Store the following:
Rifles
Pistols
Crew Serve Weapons
Machine Guns
Mortars
Optics
Spare Barrels
Spare Barrel Bags
Associated Gear
Our universally adjustable accessories allow end users to reconfigure systems in seconds and store weapons with scopes and optics attached to the weapon without additional rack accessories, allowing optics to stay zeroed and saving valuable time to the war fighter.
Our fully welded cabinets meet & exceed US DOD physical security regulations including, OPNAVINST 5530.13C & AR 190-11 for arms storage requirements and stowage of small arms and have 50 National Stock Numbers available. Combat Weapon Storage Systems are ISO 9001:2008, ISO 14001 & OHSAS 18001 manufactured, offering the highest quality manufacturing standards in the industry.
Contact us today for a free, no obligation site survey to go over your storage requirements. Our expert system designers are standing by to help implement the most efficient, space effective armory design available.
All products and services are available on GSA Contract GS-07F-0661W, available as a WOSB set-aside. Kitted racks now available through DLA via National Stock Number.
Page ID: 1077