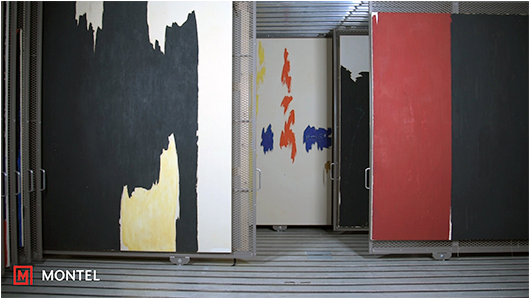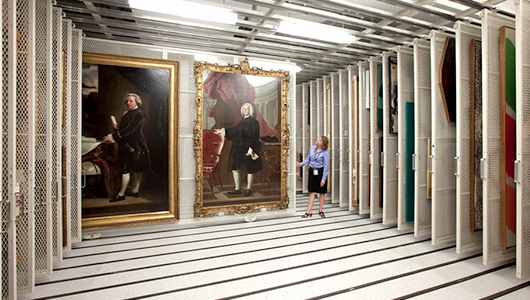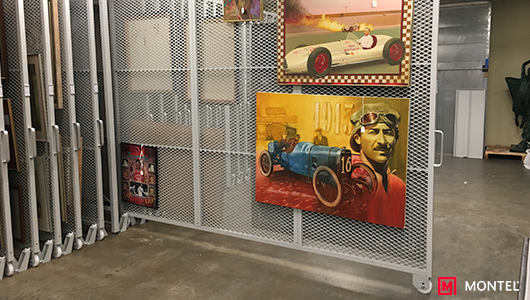 Customize the design of your art storage to suit your unique requirements with compact and quality certified effective high density systems that will save you space, time and money.
Our art gallery storage systems have been designed as mobile or static high density solutions for storing & displaying artwork. From a variety of art screens & racks to cabinets with easily adjustable shelves, our solutions are an efficient way of storing & protecting artwork. With a flexible solution allowing for modular configuration, you will be equipped with top-quality innovative & intelligent systems for your ever-changing collections.
Types of Items

---
Fine Art
Framed Artwork
Sculptures
Photographs
Furniture
Canvas & Frames
Fine Art
Artifacts
Prints
Archives
Key Benefits

---
The sliding screens and panels are carefully designed for gentle back-and-forth movements with minimal vibration
Multiple panels can be opened at the same time, so you are not limited to one panel at a time
Provides secure & protective storage for a variety of items
Save valuable floorspace by utilizing every cubic foot available
Double-sided art racks which protect art from damage & doubles storage capacity
Securely store large, medium & small items with a modular system that can easily adjust & expand
Protect and preserve with ergonomic access & maximum accessibility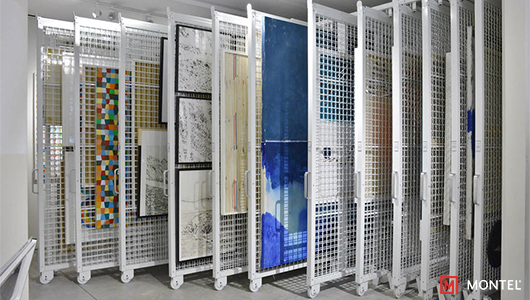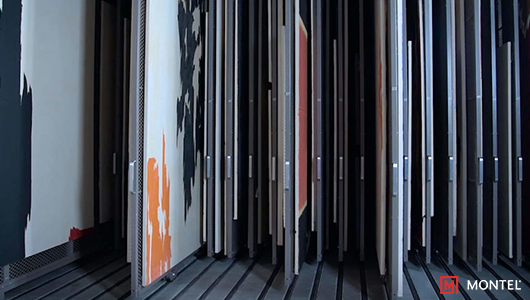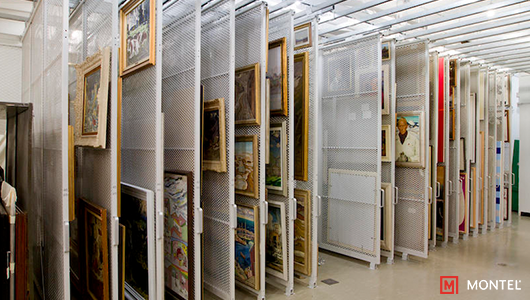 FREESTANDING 

ART RACK SYSTEM
Efficiently store your long or oversized paintings and art works, even in tight spaces, with our freestanding systems. Each of the compact units are freestanding, mobile  and allow you to add scalable elements as your needs grow in your museum or art gallery space.
FLOOR-MOUNTED 

ART RACK SYSTEM
For larger art gallery and museum spaces, and when relocation is not considered, install our floor-mounted pull-out screens & floor-mounted pull-out art racks to make a more efficient and dynamic use of your space.
CEILING-SUSPENDED

ART RACK SYSTEM
Looking to optimize your storage space and prefer not to make any changes to existing floors? Then opt for our ceiling-suspended pull-out screens and ceiling-suspended pull-out art racks, which requires no ground rail.
Let Vital Valt assist you with other creative storage solutions!
Page ID: 7113