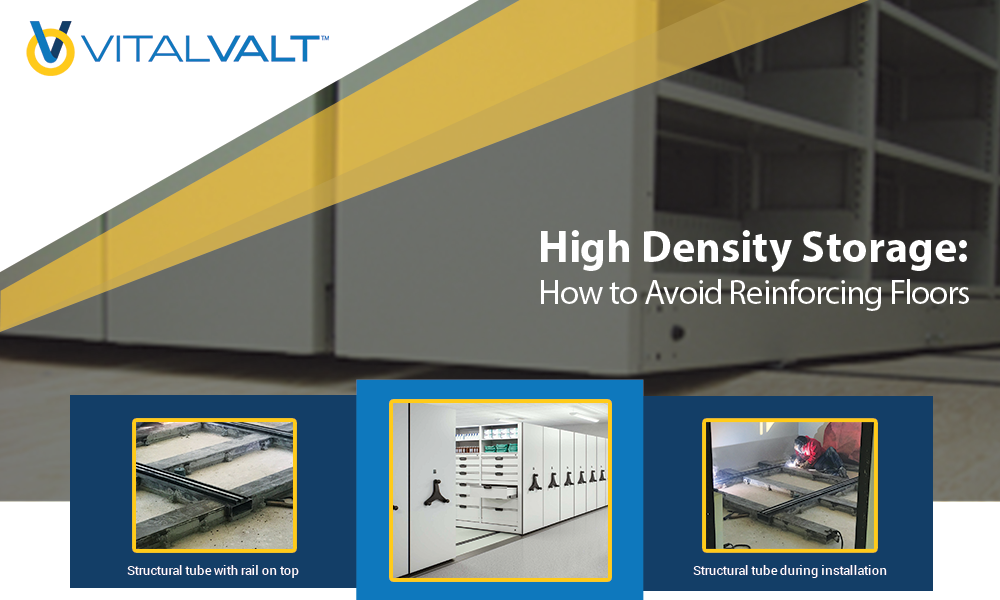 Using Structural Tubes during high density storage installation allows customers to reinforce the area from above the floor. While this may decrease one level of storage in these areas, it allows the ability to reinforce without the added construction cost and time delays associated with traditional under-slab reinforcements.
VitalValt has many ways to allow customers to add traditional storage in areas where the floor loading is known for being weak. In Seismic Zones it is important to review all projects to promote healthy storage applications that keep Employees and Storage Safe.
You can finally get high density storage in almost any building design today by engaging VitalValt's professional designers of storage concepts.
Can be added to most Office Buildings
Can be lower in cost than "under-floor" solutions
Requires Indoor Welding
ADA Sloped Ramps to gain entry into High Density Systems increases with this solution & needs to be reviewed
Structural Engineers will review the concept & suggest the right thickness of steel to support the loads