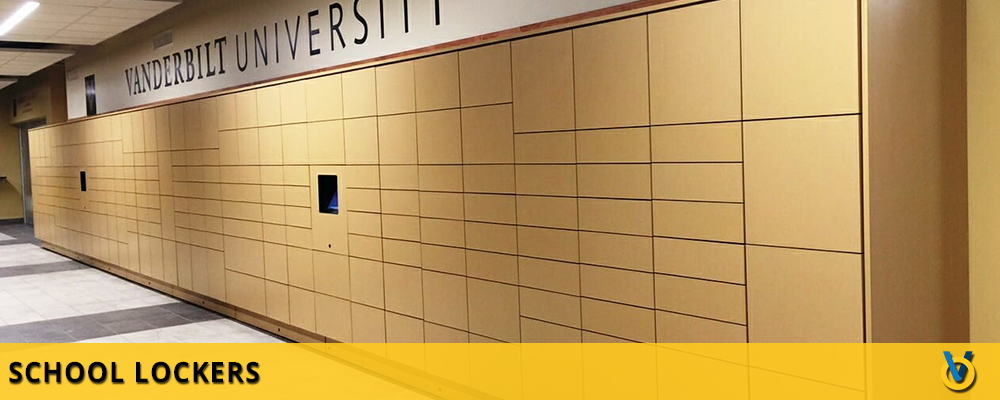 Our School Lockers are extremely versatile & customizable.
Vital Valt has fixed and movable shelving products equipped to handle multi-sport applications. Tailor and adjust our versatile systems to store a full line-up of equipment and materials, for all kinds of facilities.
There are many options to consider when purchasing school lockers: ease of access, extra ventilation, door options, locking compartment, additional lock options and more. We have a wide variety of locker systems including single-tier lockers, multi-tier units, space-saving lockers, laminate lockers, steel lockers, smart lockers and more.
Lockers are available as stand-alone units, with individual lockers or banks of lockers to create runs along walls and also back to back inside of larger locker rooms. Customize your system with options that enhance lockers include locker legs to elevate lockers from the ground floor and closure plates to close off the base of the lockers. with increased storage capacity, so you can safely fit all your items in your current space, regardless of their weight, shape or size.
Our space-saving locker systems will increase long-term efficiency in terms of space usage, storage, safety, sanitation and maximized ROI.



Let's talk about the Locker System that works for you!