With our  Cabinet Style Shelving, you can make your operations better organized and more productive. And that's not all…this system is compatible with our mobile carriages, opening up further storage possibilities.
Our Cabinet Storage is highly durable and has a modern aesthetic design that blends naturally within any office environment. These systems are adjustable and can be custom fitted to the specific storage or filing requirements. Plus – it features locking devices that provides a secure storage for all your confidential records or objects.
This Shelving is available as fixed, free-standing shelving or can be mounted to high density mobile carriage systems when your storage capacity requires condensing the footprint of the shelving system.
When it comes to our Cabinet Storage – we have options:
Cabinet Style Shelving
Welded Cabinet with Doors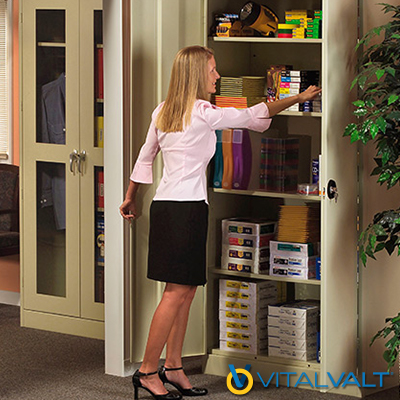 Case Type Shelving
Any Shelving Line with Doors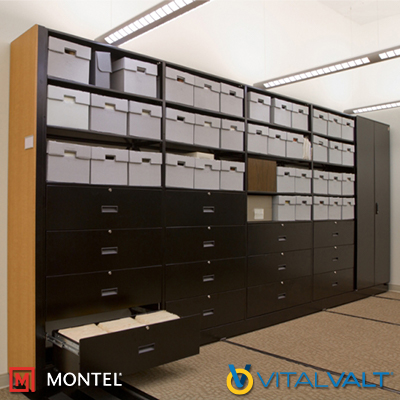 Cabinet Style Shelving – Features & Benefits
Compatibility with and without mobile storage systems.
Interchangeable and configurable accessories which can be adapted to your needs, such as shelves and drawers.
Adjustable – easily reconfigure shelving to fit your changing needs.
Optional pull-out shelves provide smooth access to heavy items.
Available in several colors, this shelving's streamlined design enables it to blend perfectly with any environment.
Security features – an entire shelving unit can be locked & comes with optional lockable security drawers to ensure the confidentiality of stored files.
Let's talk about the Storage System that works best for you!