With health and safety challenges in todays workplace, it is important to provide the necessary safeguards to protect employees and visitors. Our space dividers helps to create safe spaces for all types of environments. This mobile guard is ideal for separating workstations without obstructing the view between employees.
Get clear protection for your office, school, healthcare and industrial spaces. The clear, plastic panel helps to create spaces that are protected yet still maintain visibility. The mobile space divider provides see-through protection for guests, employees, students and more. These are ideal for use between workers on assembly lines, students in class, customer facing positions or anywhere needing protection that is easy to disinfect on the fly.
Use clear room dividers when you need to control or contain an area but still need to have an unobstructed view of what's happening on the other side of the barrier.  See-through walls are great for a number of settings, from hospitals to schools to science labs.
Space Dividers of every size and shape can be used help redesign office layouts to minimize potentially dangerous interactions without cutting off communication. Let us help with the  challenge of balancing new safety measures with opportunities for productive interactions.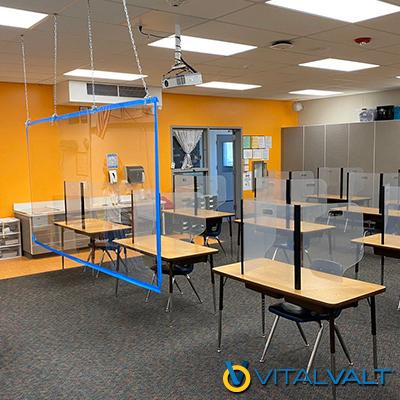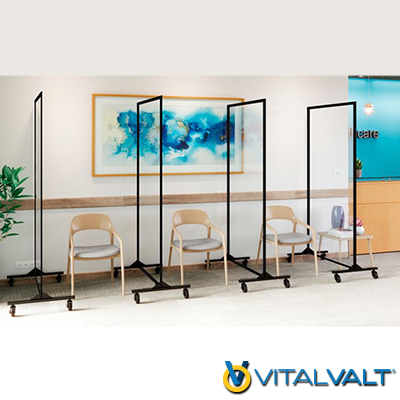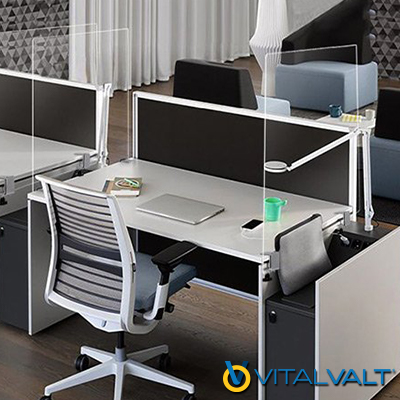 Comes with casters for mobility or crutch tips for stationary use
Easy to clean
Robust, durable steel construction
Portable and designed with steel extension rod
Recommended for areas where portability is critical and for where wheels are needed
Can be installed between workstations and desks for office, healthcare and/or education institutions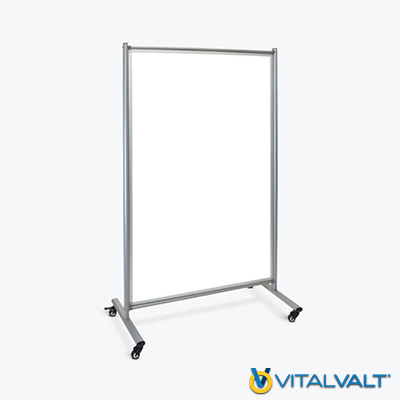 One of the first changes we will see upon the return to "normal" is reconfiguring the space. We have developed plans for many companies, schools and healthcare providers to reconfigure working areas to help establish a safer, healthier working environment. Our full line of Space Dividers is helping companies create separate workstations to maintain social distancing, while also maintaining a collaborative space. These dividers can be fully customized to fit into your existing space, which makes them a quick and effective solution.
Our experienced Sales Team can provide the
information & navigation needed to create a safe workspace.

Call or email us today for a free survey on how you can save time, space, and become more efficient with your storage.