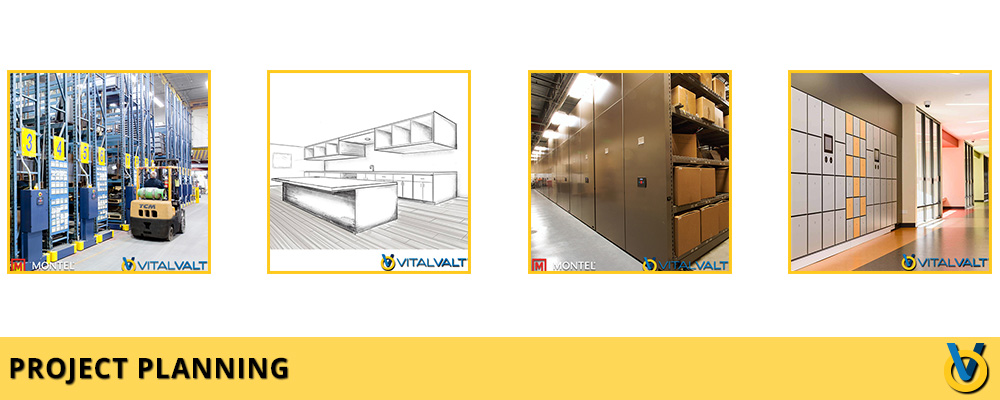 Project Planning is our specialty!
It is the perfect opportunity to organize and create more distance in your space. Plan ahead and let Vital Valt assist you with new innovative ideas to upgrade your existing system or start a new one.
Our free site survey begins the space planning process. Space planning is the bread and butter of our business. We break out our tape measures (we actually use laser measuring systems), and measure your floor space including all obstructions, capture your existing storage capacity and then work together to put together a design on a storage system solution to meet your requirements going forward.
The success of any project often lies in the quality of the operational process and the execution. Each milestone has its own set of challenges. One of our dedicated and highly qualified team member will help with every step!
We work both in the commercial and federal, state & local FF&E (Furniture, Fixtures & Equipment) market as a core supplier of the systems below. Manufacturing and delivery can take some time – so start project planning now!
LET'S GET STARTED!