Storage System Safety Features
Our mobile storage systems offer your organization the flexibility to customize your high-density storage systems to keep up with your unique needs. Easily access and mobilize your items with its unique mechanism enabling you to effortlessly move the system. Designed to provide innovative storage and filing solutions for modern workspace environments, our products add a new dimension to storage solution safety features to not only offer enhanced standards in safety – but also reliability, user-friendliness, and productivity.
High Density Mobile Storage Systems concept is to create collapsible aisles with carriages that roll from side to side in your space, minimizing the amount of aisle space required with traditional fixed storage shelving. There are 3 ways to operate mobile shelving systems and create access aisles, manually with a fixed handle, with a mechanical assistance 3 spoke ergonomic handle or electrically with the push of a button. With a turn of a handle (mechanical assistance), a push of a button (electric) or a gentle push (manual), a high density mobile aisle movable storage system will greatly increase your storage density & reduce the footprint of your storage.
We know how safety is a chief concern for your business. Protecting employees from accidents in the workplace is not only the right thing to do morally, it's one of the most cost-effective commitments you can make. So, when integrating new technology into your organization, built-in safety mechanisms should be priority No. 1.
By mounting shelving units on movable carriages, this system eliminates the need for multiple aisles. You can utilize your existing shelving or storage cabinets with the High Density System or select from a wide range of storage options. Then – with a push of a button – access the specific area needed.
Mechanical Assist Mobile Shelving Systems give you the flexibility to customize your shelving while optimizing your capacity. Whatever your industry, and whatever you need to find space for, Mechanical Assist Mobile Shelving Systems will make the most of your shelving capacity.
Manual Assist Mobile Shelving Systems are a simple and cost-effective storage solution. The systems slide on fixed tracks which have been carefully designed to ensure the smoothest motion. Multiple carriages can be pulled out at once, making these products far more practical and efficient than systems that only permit access to one carriage at a time.
Storage System Safety Features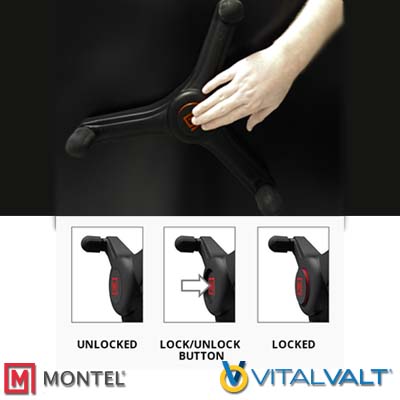 Mechanical-assist mobile shelving handles with SafeCrank technology include a push-button lock to prevent carriage movement while in use. To activate the system, simply rotate the SafeCrank handle clockwise or counterclockwise. By pressing the safety push-button in the center of the handle, the SafeCrank handle can be locked or unlocked.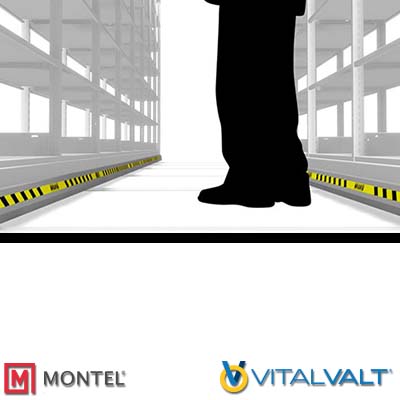 For additional protection against injuries in the workplace, you can equip your units with gravity-fed mechanical safety brakes along the bottom of their shelving at toe level. Users need only apply pressure to the bar to cease closure should the aisles begin to move for whatever reason while they're still inside.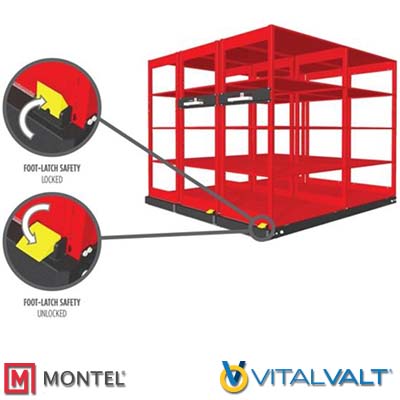 Our foot-latch safety for manual mobile storage systems is the ideal option to prevent the mobile storage system from moving. Engaging the foot-latch safety before entering an aisle prevents other users from operating a system already in use.