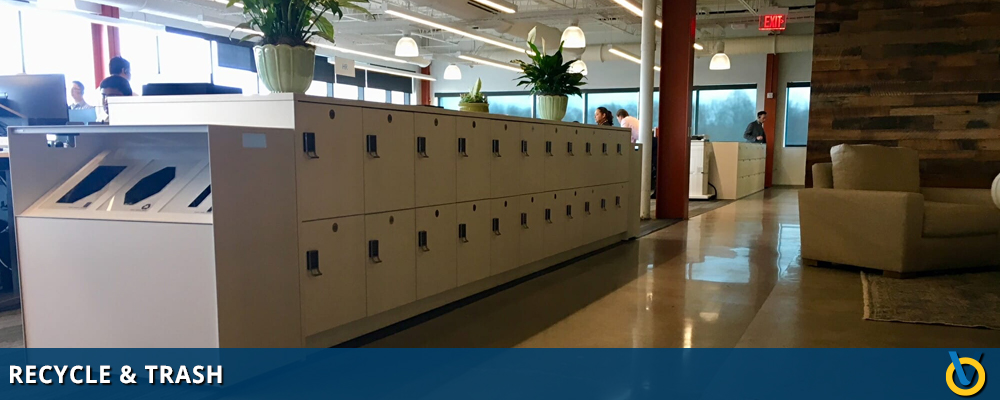 Having a designated space for recycling and trash is a necessary part of a modern office space. However, we also know that the usual look of exposed trash cans and recycle bins can look messy and disorganized.
This is where our casework stations can help. We have several standard styles and configurations that will meet your needs and and the design of your office space.
It may not be the most exciting part of an office plan, but don't let waste disposal fall by the wayside. Drive and reinforce positive workplace behavior with Recycle & Trash points. Improving recycling behavior in the workplace can reduce environmental problems by significantly cutting down on waste being sent to the landfill.
Remove trash cans and recycle bins from individual work stations and replace them with communal repositories in central locations to consolidate sanitation and exposure. Place near hygiene lockers to nudge employees into washing their hands every time they dispose of waste.
Customize the configuration to fit into any space – pantries, end caps, and workstations. Even modular walls can have recycling and trash receptacles built in. As a basic building block, add recycle and trash points to any casework.
Get creative with designer laminate finishes, custom graphics or even bin labels to create a personalized touch. Make Recycling and Trash Points stand out in the office by using a contrasting color in the overall office design.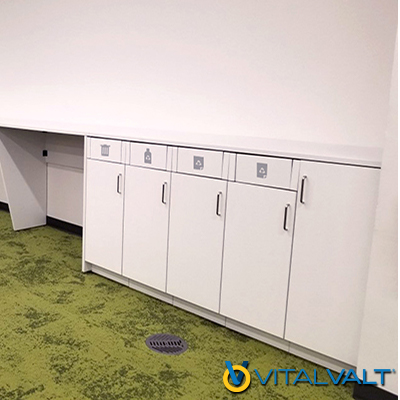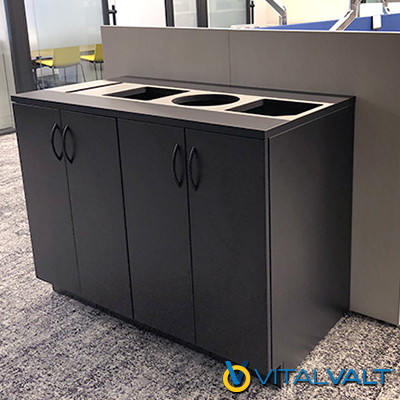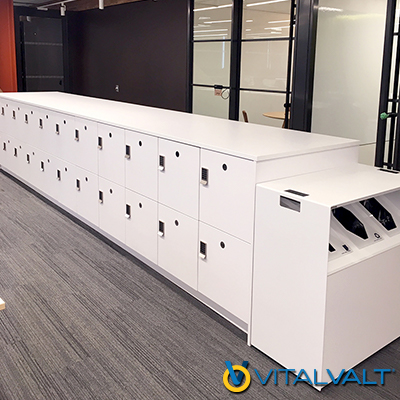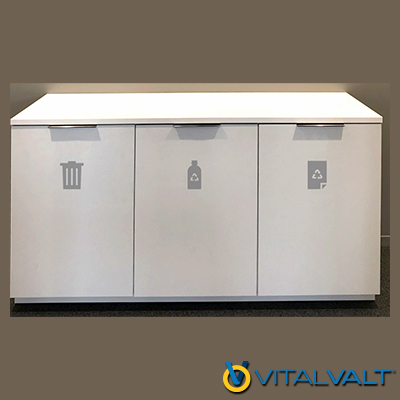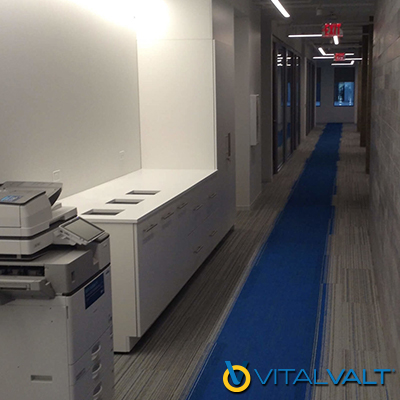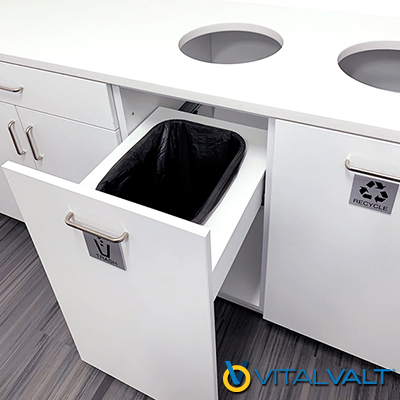 Our experienced Sales Team and CAD Design department can create a custom layout targeting your specific needs with a comprehensive quote for the design of your dreams to suit your business.