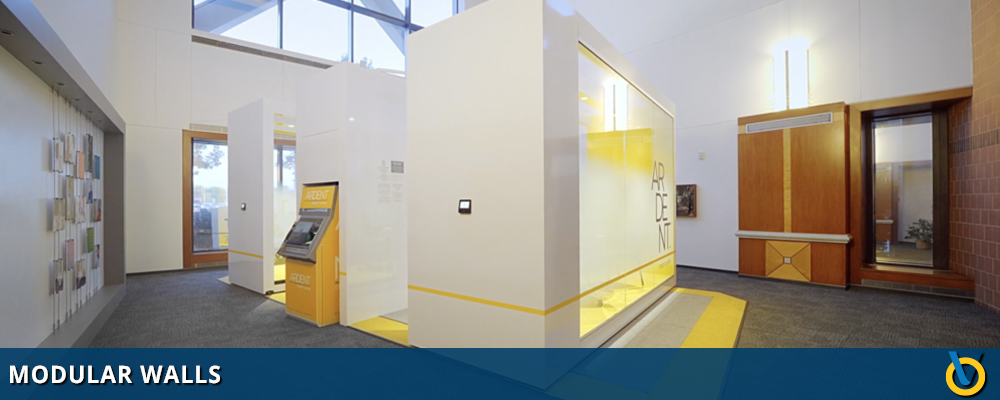 As employees return to work, the open office will need to evolve. One growing trend is to create more of a division of space with Modular Walls. These non-permanent walls can not only divide the open office space, but also be designed to be multifunctional. Walls can be strategically placed to help the flow of traffic or create neighborhoods within the space. Modular Walls can be personalized to your unique functional and space needs.
Some example of modular wall design and purpose include:
Integrated media displays to allow for on-the-fly collaboration with both virtual and in-person employees while also providing for miscellaneous storage
A custom unique 'city-scape' design that is made up of smart lockers for personal storage and cubbies for design elements and storage
A multifunctional storage wall for collaboration with built-in whiteboards or tackboards
Office storage can't be a one size fits all.
Workspaces need to be able to adapt to accommodate your employees' needs. Modular Walls can be a combination of lockers, cabinets, drawers, or shelving. Strategically place the Modular Walls against a wall, or 'float' on the floor to create a division of space. Workspaces are increasingly being designed with plug-and-play pieces, making it easy to expand or change as needed.
Choose from an extensive range of colors, patterns, and even textured finishes to find the perfect look. Let a Modular Wall be the focal point of the office with a vinyl graphic overlay of any design or showcasing your brand. Add biophilia to bring the outdoors in and create a more inviting and comfortable environment.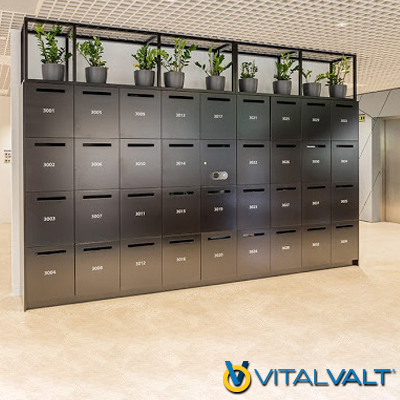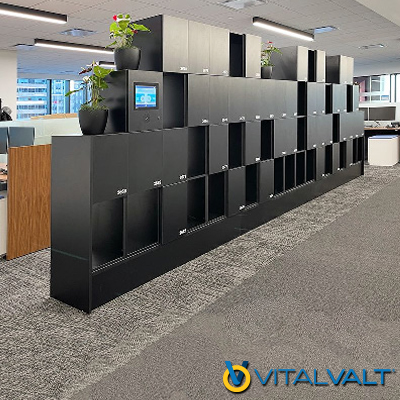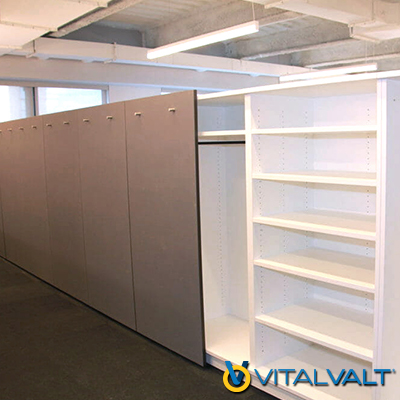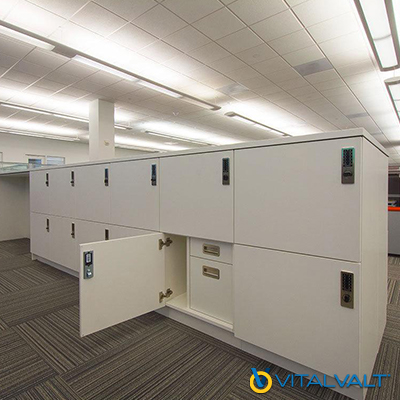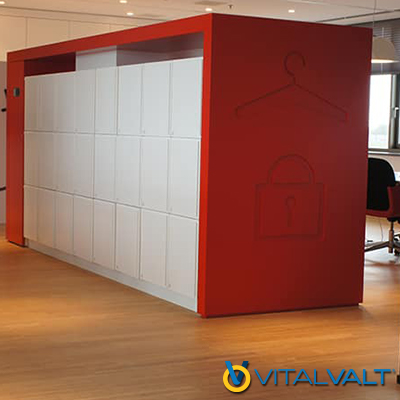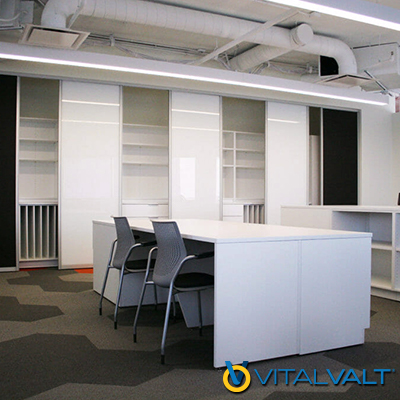 Our experienced Sales Team and CAD Design department can create a custom layout targeting your specific needs with a comprehensive quote for the design of your dreams to suit your business.