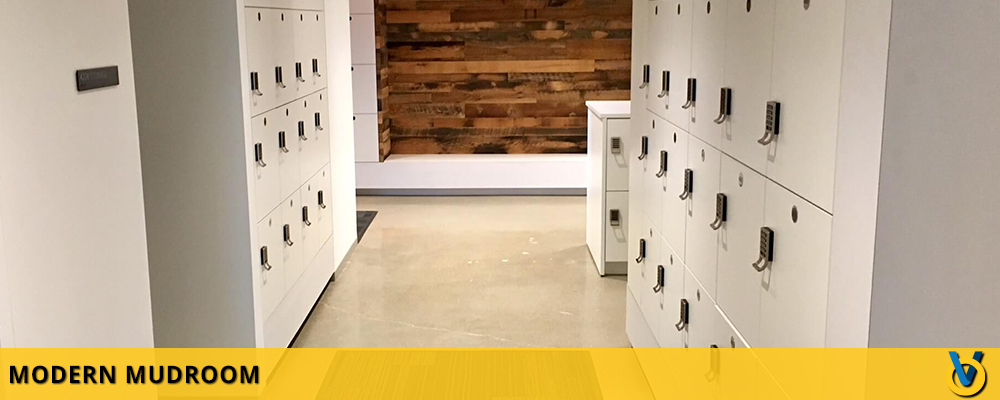 The Modern Mudroom is a place where employees enter their workplace and they have a place to safely and securely store their belongings.
Regardless of the "return to work" model your organization decides on or evolves to, the Modern Mudroom can help reduce the spread of infection and increase your employees' physical and mental being. Solutions like the Modern Mudroom can make a great first impression to employees and visitors to show that they are cared for.
In modern workspaces, locker storage needs to play a variety of roles. Creating a safe place for employee belongings is a high priority, followed closely by the need to contribute to smart office design. By the use of smart lockers, employees would have a practically touchless experience by presenting their RFID or mobile credential to the reader on the lockers. An available locker door would pop open allowing them to put in their change of shoes, bike helmet, umbrella or jacket until they are ready to leave the building once again. Immediately on-hand, would be a sanitizing station before entering into the main office space.
There is no set standard as to what the right locker configuration is, since every application is unique so should the lockers. Mix and match locker sizes within the same locker bank to accommodate the different needs and sized items and objects that employees bring into the office. Consider, single or double-tier lockers for employees that need to store their parka or umbrella. Three or four-tier lockers for everyday items, like a change of shoes, helmet, bag and more. Or a five or six-tier for smaller openings.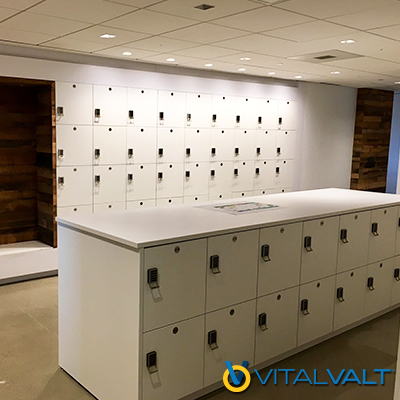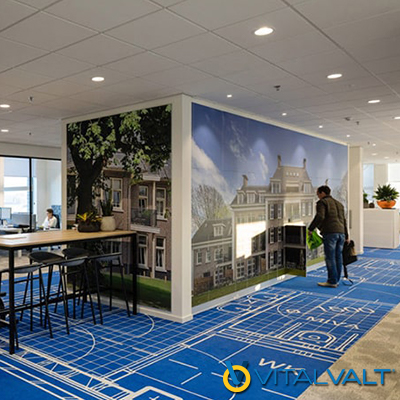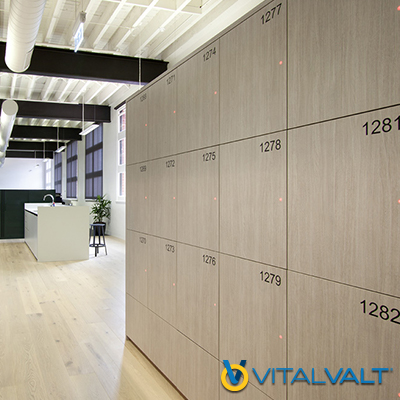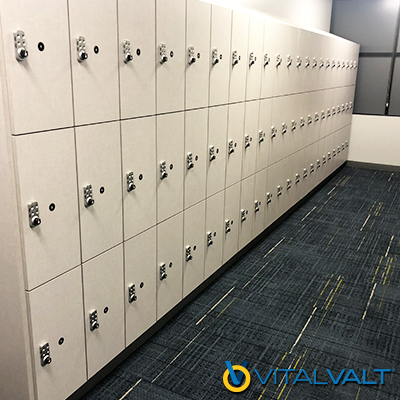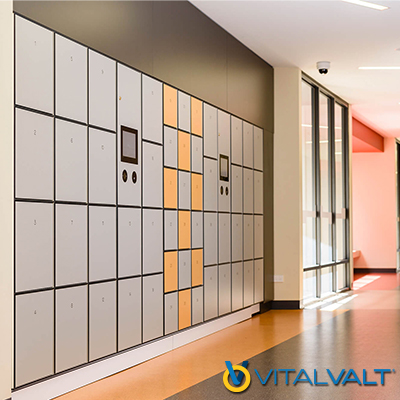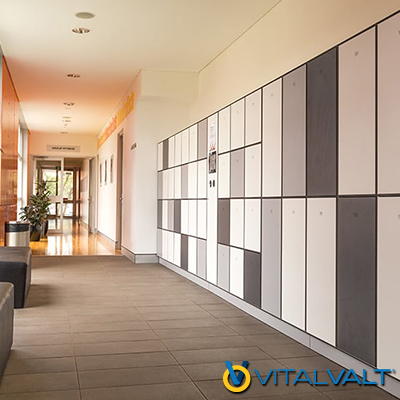 Let's talk about the Office Storage Solution that works for you!