Benefits:
SECURITY Woven & Welded Wire Cages provide a secure enclosure for your valuable assets and machinery. Access doors can be equipped with a Card Reader, Panic Hardware, Lever Locks (to meet ADA requirements), Pad Locks, Key Locks or any other state-of-the-art locking device.
VISUAL SECURITY Wire cage screening is also available to limit visibility into highly secure cages
STRENGTH Constructed with either 6 gauge or 10 gauge steel, woven & welded wire in square or diamond patterns provide rigidity, stability and strength.
VERSATILITY Modular panels allows fast and easy installation with a variety of options such as: Service Window, Bi-Parting Door, Swing/Slide Doors, Self-Closing Doors, Vertical Lift Doors.
EFFICIENCY Woven & Welded Wire design provides visual security, easy access for fire protection, while allowing a non- obstructive flow through for existing sprinklers or HVAC systems.
DURABILITY Wire Cages are virtually maintenance-free security options.
STEP 1: Choose Storage Option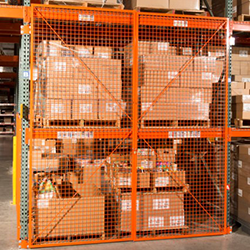 These heavy duty and secure wire pallet rack doors are both economical and durable. Available in custom sizes for standard pallet racks, secure inventory, enclosed pallet racks and industrial shelving with wire mesh panels. Open-wire design allows full visibility for easy inventory checks, excellent ventilation and improved cleanliness.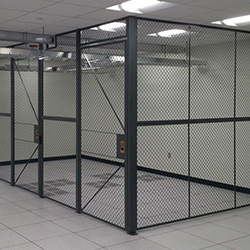 Used for safety, security and separation, Wire Partitions provide optimal structural integrity while also being visually appealing. Wire partitions are used in manufacturing and warehouse facilities for tool cribs, maintenance equipment cages, and general storage areas. Wire partitions are also used to build free standing, multi-use storage cages and enclosures on facility floors. Secure enclosures are constructed with wire partition panels and used for inventory control.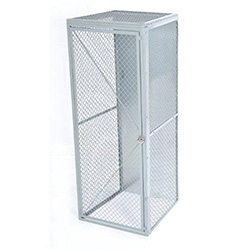 Ideal way to secure items anywhere. Strong and secure construction efficiently utilizes available space. The modular design is cost effective, easy to install, easy to move and re-purpose.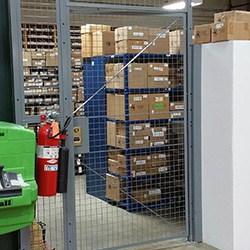 Add a wire security door to just about anywhere to secure and separate inventory. Security doors can be equipped with a basic key lock, self-closing doors, keypad locks, finger print scanners, card readers and more.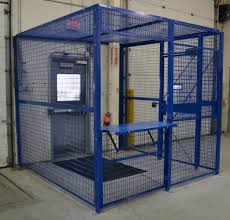 Control access to distribution centers, warehouses and/or buildings by surrounding entry ways with wire access cages. This will protect non-employees, visitors, delivery people and truck drivers from entering facilities and/or high risk areas.
STEP 2: Choose Component Options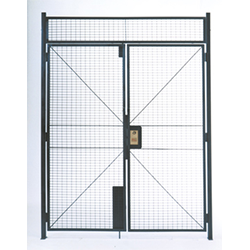 Door / Enclosure Options
Choose an enclosure option that works with your space. Hinged Doors/Double-Hinged Doors/Sliding Doors/Dutch Doors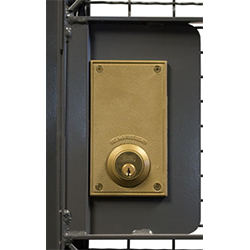 Lock Options
Determine what types of locks work best with your storage needs. Standard Lock/Biometric Lock/Card Swipe Lock/Key Fob Lock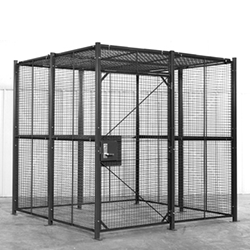 Ceiling Options
A top to your Cage provides additional security and can be added to existing partitions without changing the layout. Ceiling panels are interchangeable with the wall panels and attach to partition walls easily and securely.
Add protection to your stored items!
Need a budget?
Need a design?
Need to solve your inventory storage issues?
CONTACT US!
CALL: 800-699-1191
EMAIL: info@vitalvalt.com
VISIT: vitalvalt.com