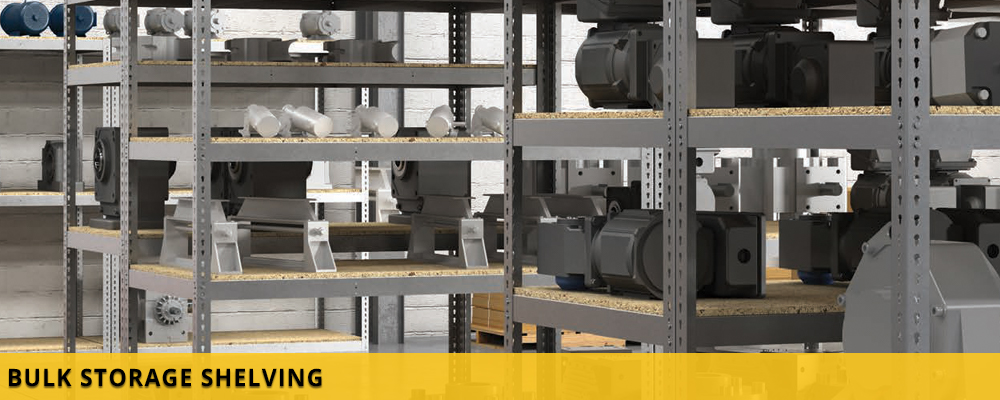 At Vital Valt we understand that there isn't a one-size-fits-all solution for storage shelving. Different spaces will require different shelving options depending on inventory.
Our Bulk Storage Shelving is designed for storage of heavy commercial &/or industrial loads. Bulk Shelving / Bulk Racks offers a reliable solution for gaining control of your inventory. They come in a variety of sizes and can handle several weight capacities. Available in parts, such as individual storage shelves, frames, particle board and reinforcement channels – or as complete units (assembly required). Most applications use particle board but we also offer corrugated steel and flat wire decking as options. Foot plates can be welded to the uprights to prevent tipping. Items vary by load capacity, decking, composition, racks, depth and other dimensions.
Contact us now and let us help you pick out the perfect
Shelving System
for you!
Bulk Storage Shelving Features & Benefits
Compatibility with and without mobile storage systems.
Welded with heavy-duty construction
Option for flush decking or wire mesh decks
Raise bottom shelf level to store bulky items on the floor below
Adjustable – easily reconfigure shelving to fit your changing needs.
Our experienced Sales Team and CAD Design department can create a
custom layout targeting your specific needs with a comprehensive quote
for the shelving system to suit your business.