Pharmacy Technicians need a fast and accurate Prescription Storage System to find will call medications. Shuffling through bins takes too much time and can result in errors.
Our Hanging Compartment Filing System saves valuable floor space compared to traditional storage and filing methods. It conforms to the shape and capacity of your materials so no space is wasted.
Hanging rail assemblies allow the file compartments to be installed virtually anywhere even in your existing shelving units! Add this system to your current:
shelving
cabinets
mobile systems
vertical carousels
rotary cabinets
and more…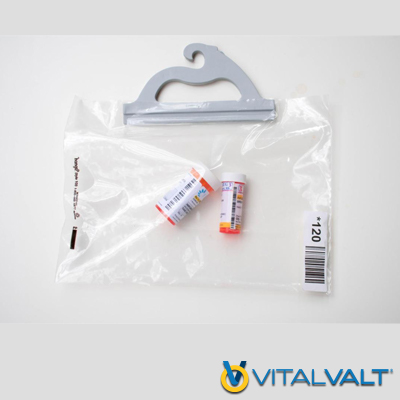 From a pharmacy will call system to BIG PHARMA utilizing our storage systems will securely house prescriptions, medications, clinical trial documents, medical documents and more.
With multiple coronavirus vaccines currently in Phase 3 clinical trials, forecasts are predicting a spike in demand for vaccine & sample cold storage units.
Experts are also saying each patient may need to receive 2 vaccines for COVID-19, resulting in an increase in capacity storage needs. This is likely to result in a shortage of low temperature storage freezers as the demand for this product is typically only required in laboratory research facilities whereas now they will be required in public health facilities, pharmacies, small doctor's offices, hospitals and more.
Vital Valt can provide everything you need. Contact us now for more information!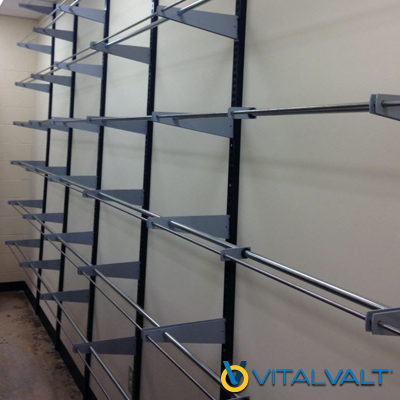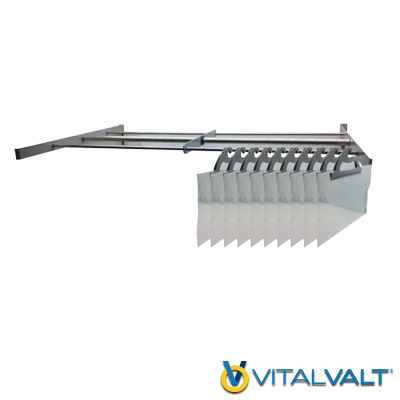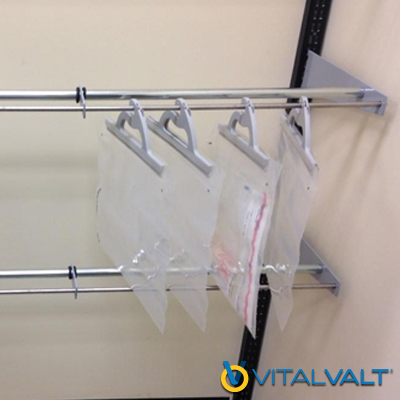 PRESCRIPTION STORAGE BENEFITS
Increase storage capacity by 65% vs. traditional storage
Achieve 99%+ inventory accuracy
Fast stocking & retrieval times
Internal inventory integrates with existing inventory & storage systems
Improves workflow, productivity & reduces errors
Add our Hanging Compartment Filing System to the following:
Modular Casework is the contemporary answer to challenges in advancing technology, workflow optimization and infection control. We provide storage solutions that streamline the flow of materials while saving valuable floor space.
We design and install Modular Casework to enhance storage and organization in pharmaceutical storage areas.  It is great for pharmacies because it can be reconfigured over and over again – creating flexibility & adaptability.
Our pharmacy-specific line is based directly on numerous conversations with our pharmacy partners who thoroughly understand the challenges, work process pressures and regulations of today's pharmacy setting.
High Density Mobile Storage Systems
Our mobile solutions are designed specifically with pharmaceutical companies in mind, making certain medication and other supplies are kept in stable conditions, maintaining the quality of products (hygiene, safety and storage conditions).
Our compact shelving systems keeps you organized and turns wasted aisle space into productive shelving space that will double-your storage capacity instantly.
Our high density mobile storage systems are versatile and easily adjustable, will store product securely and are USP 797 compliant.
IMAGE 2: Add shelves to the front  of your high density system for fast moving storage items
Vertical Lifts & Carousels
The perfect handling system for secure/protected storage and quick retrieval of a wide range of objects are carousels and vertical lift modules.
Storage carousels help ensure that the large number of medicines and health-care products are instantly available at all times.
These systems can be integrated smoothly into existing hospital logistics. For example, it can supply the central sterilization unit with surgical instruments and equipment. They are particularly suitable for sterile environments and can be integrated into existing hospital logistics.
Our experienced Sales Team & CAD Design Department
can create a custom layout with a comprehensive quote
for the storage solution to suit your specific needs!

Call or email us today for a free survey on how you can save time, space, and become more efficient with your storage.