Make your Agile Pantry an extension of your office. A place that foster collaboration and community. By creating a space that is dedicated to inviting conversation, the panty can be the social hub of the office. By having a dedicated pantry space designed with modular casework, modular walls, recycle points, and work islands disruption to the surrounding workplace will be minimal.
Design an Agile Pantry that is an extension of your company culture and brand. With a wide range of finishes, colors, textures and materials — we work with you to design a space that works for you. Our standard casework solutions give you the foundation you need to create the ideal spaces for employees. The Agile Pantry can be designed with custom casework, pulls and handles, integrated sinks, storage, drawers and even solid-surface counter space that is easy to clean. When you have the right building blocks, custom isn't complex – it's curated to match your space.
Modular Casework Configurations
Storage cubbies for individual workers' food storage
Place a recycle and trash station in the kitchen to keep it tidy
Incorporate an island space for seating or standing made from solid-surface that is easy to clean
The modular design can be easily reconfigured to keep up with changing workplace needs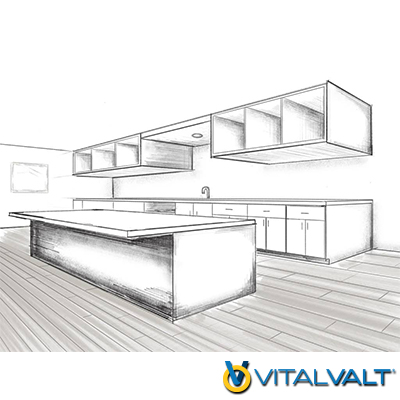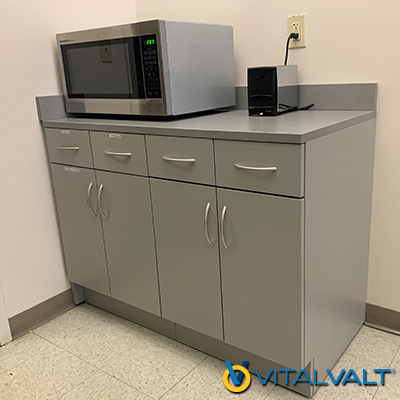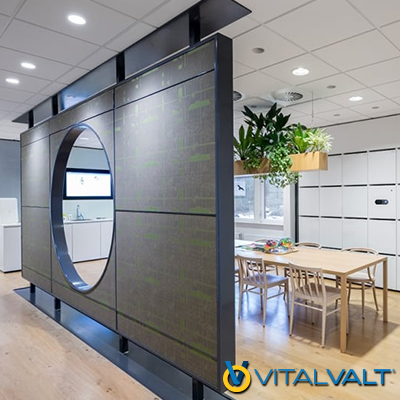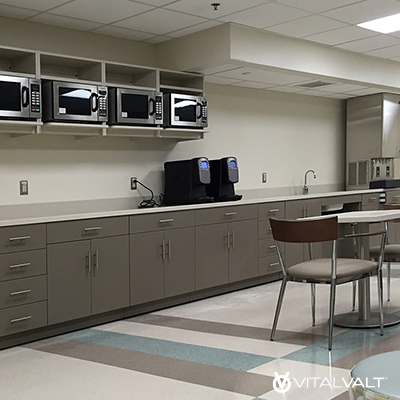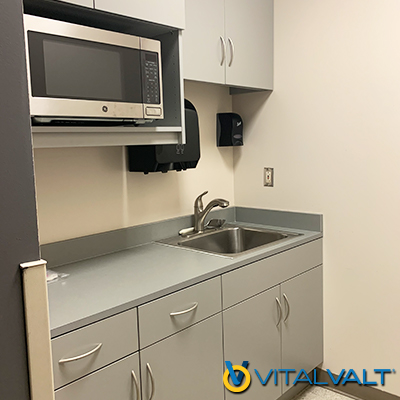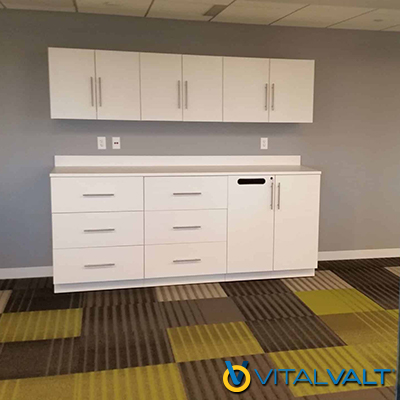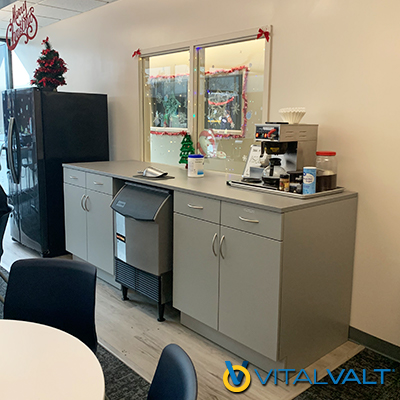 Our experienced Sales Team and CAD Design department can create a custom layout targeting your specific needs with a comprehensive quote for the design of your dreams to suit your business.