As business looks to reopen, social distancing rules will lead to a heightened need to effectively divide space and dedensify the workplace environment.
Partitions of every size and shape can be used help redesign office layouts to minimize potentially dangerous interactions without cutting off communication. Let us help with the  challenge of balancing new safety measures with opportunities for productive interactions.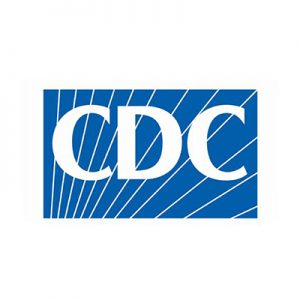 The current CDC guidelines focus on cleanliness, physical distancing, wearing personal protective equipment and reducing touch points. But it's important to note that none of these offer any assurance and none by themselves are a holistic approach. There are a variety of common sense best practices that you should consider when you determine it's time to reenter the workplace:
1. Expand spacing between seats at work points to a minimum of 6' and/or reorient work points so individuals do not directly face each other.
2. Provide disposable desk pads for individuals to use at work points and in meetings.
3. Create clean desk policies that allow surfaces to be properly cleaned daily and update facility maintenance contracts to ensure these steps are taken.
4. Ensure passageways enable generosity of spacing and enact circular routing within the space for safe passage within the space. Eliminate accidental contact at blind corners.
5. For spaces with multiple doors, separate entry and exiting where possible.
6. Remove seats at communal tables and in conference rooms to give people additional personal space. Leverage stools to encourage standing meetings and distancing.
7. Leverage sensor tech tied to a booking system to block out seating to ensure spacing, identify available work points, monitor office density, block spaces that have been used and not yet cleaned, and drive cleaning based on use.
8. Introduce automation, voice activation or hands-free controls that limit the need to touch commonly used items and reduce exposure to germs. Leverage stylus to eliminate the need to touch buttons and screen.
9. Switch to VOIP communication technology instead of phone handsets and eliminate shared keyboard trays.
10. Assign lockers, file drawers or storage cabinets to individuals to store personal items. Leverage electronic, hands-free locking mechanisms.
11. Reduce storage at shared work points so there is less to clean/sanitize.
12. Remove trash cans and recycle bins from individual work points and replace them with communal repositories in a communal location to consolidate sanitation and exposure.
13. Work with building management to improve air circulation, filtration and ventilation.
14. Increase hand washing opportunities outside of restrooms and introduce sanitation stations in copy areas and breakout spaces.
15. Review FFE (furniture, fixtures and equipment) and material specifications to include anti-microbial treatments and bleach cleanable.
16. Reduce absorbent material that trap germs and toxins in the space and reassess the potential impact on acoustics in the space.
17. Review FFE standards, kit-of-parts and design guidelines for durability, cleanability and lifecycle cost.
18. Install hard surface dividers between work points to help define work points and add dividers, such as mobile markerboards, screens, planters, lockers or cabinets within the open space to increase shielding.
One way we can help divide space using materials that can be bleach cleaned for disinfecting are our Panel Dividers. Made from laminate and aluminum extrusions, these portable space dividers are easy to move, divide space, and are affordable.
Install hard surface dividers between work points to help define work points and add dividers, such as mobile dry erase boards, screens, planters, lockers or cabinets within the open space to increase shielding.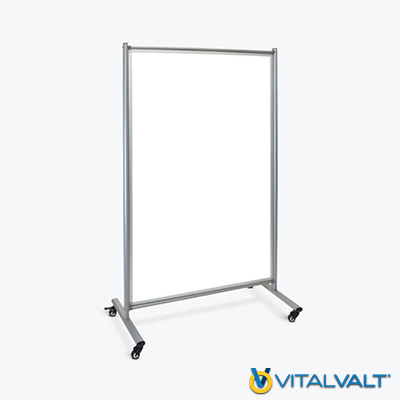 Creating a full-height or counter-top-height locker storage wall partition can help break up space while keeping the vibe of an open office.
Our lockers come in a wide variety of sizes, configurations, laminate choices (including anti-microbial) and locks. Even RFID locks, making our lockers practically touchless. Employees can open their locker with their badge, phone and even wearable.
Our experienced Sales Team can provide the
information & navigation needed to create a safe workspace.

Call or email us today for a free survey on how you can save time, space, and become more efficient with your storage.