In modern workspaces, delivery lockers and locker storage systems play a variety of roles. Creating a safe place for employee belongings is a high priority, followed closely by the need to contribute to smart office design. With 84 percent of Americans shopping online, the storage of packages is becoming a problem. Shipments obstruct front desk areas, mailrooms and leasing offices. Off-hour delivery times, searching and tracking packages,  all continue to cause issues. As online shopping is expected to increase by 25 percent over the next year, these challenges will only get worse.
Our Delivery Lockers are a modular & expandable solution to many of these issues. They can be located indoor or outdoor, in office buildings, residential buildings, schools, retail locations and just about anywhere.
Apartments, condos, neighborhoods and mixed-use buildings are looking to provide smart lockers for package and parcel delivery. Providing convenience and security to tenants. This is almost a must amenity in today's new normal. Grocery and food delivery lockers and services have become very popular and look to stay in high demand going forward. We can provide indoor and outdoor lockers with cooler and freezer options.
Delivery lockers are available in all shapes and sizes to accommodate product and parcel size and dimension. They can also be customized to meet specific needs and maximize space utility and can accommodate such features as: shelves, hooks, door slots, ventilation, multiple battery and powered-lock options, custom sizes and more.
These systems offer customers secure, efficient and convenient drop-off and pick-up of packaged assets. As well as, 24/7 access and complete tracking accountability.
Delivery Lockers – Key Benefits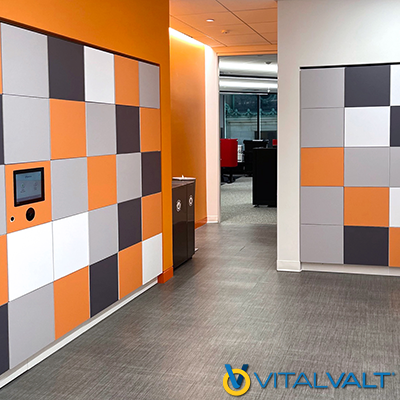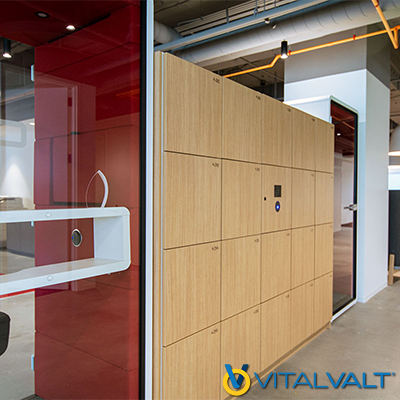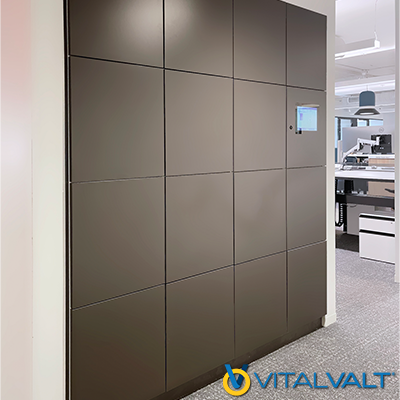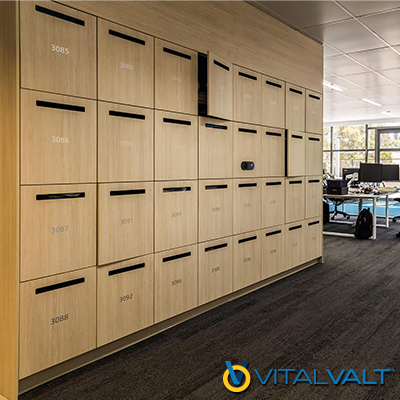 Let us help you find the perfect locker system to suit all your needs!