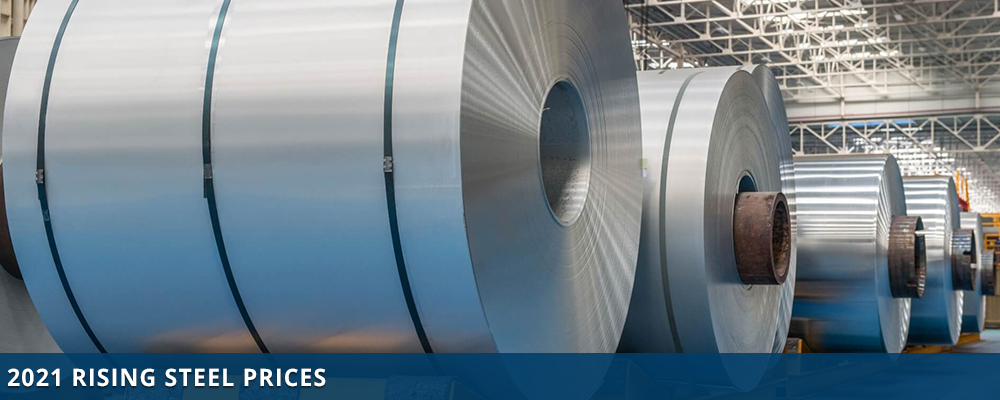 Steel is one of the most widely used engineering and construction materials, mainly because it is versatile, durable, and affordable.
Steel pricing has risen exponentially since early December and is now at a 12-year high.
There are a few factors contributing to the spike in pricing.
The upward slope of steel prices is as much about the tight supplies as it is about the growing demand as the economy rebounds from the pandemic shutdowns. The economic slowdown paused construction projects, steel production, and steel consumption alike.  Other contributing factors of the 2021 Rising Steel Prices include higher overhead expenses because of COVID-19 safety protocols, increased freight charges and a shortage of shipping containers as a result of higher demand, and lower capacity utilization.
2021 Rising Steel Prices, like other rising metal prices, increase the upfront costs you will have to put up in order to complete a project. Higher steel prices can also make it more difficult and more expensive to bid and secure projects.
As a result, suppliers are well-advised to prepare for additional volatility and are likely to see further price increases.  As we have seen in the past, increasing raw material costs, whatever the cause, often results in friction in the supply chain.
At Vital Valt all quotes are good for 30 days from date of quote.
Any & all quotes older than 30 days should be updated to reflect current pricing.


Call or email us today for a free survey on how you can save time, space, and become more efficient with your file storage.