Space Planning Services
Our free survey begins the space planning process. If you like creative ideas you will love Vital Valt.
Space Planning is the bread and butter of our business. We break out our tape measures (we use laser measuring systems for accuracy) and measure your floor space including all obstructions, capture your existing filing or storage capacity and then work together to put together a design on a storage system to meet your requirements going forward.
High Density Storage Space Planning includes reviewing your office or warehouse space for high density storage systems including mobile shelving, vertical carousels, vertical lift modules and more.
Vital Valt offers Space Planning Services to survey your existing or future space.
SPACE PLANNING SERVICES: 

SITE SURVEY
A thorough and accurate assessment of your space at the outset of your project is critical to every subsequent decision you make.
Our local site survey teams will provide you with all the information you need – from a simple and accurate sketch – to a full set of CAD drawings complete with MEP and elevations, including ceiling plans, existing fixture layout, adjacencies and site conditions – we will record the entire space with a full written assessment including photo-documentation.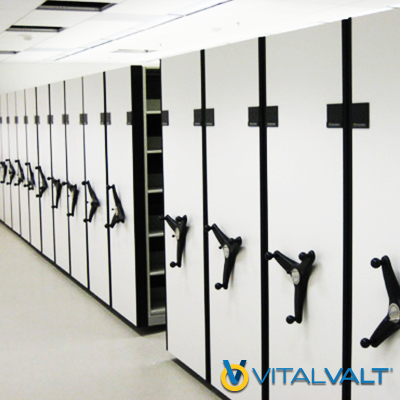 SPACE PLANNING SERVICES: VISUAL DESIGN / AUTOCAD
CAD Drawings are also important in that they can help illustrate how much space is being gained with the proposed solution. This allows you to see what else can go into the room with a proposed new system. Whether it be vertical carousels, fixed shelving, woven wire security cages, mail room and millwork areas, rotary files or high density mobile shelving, a CAD drawing shows you what you are getting and combined with a capacity chart lets you know how much growth you will receive in your new proposed system.
CAD Drawings are required for when building permits are required for installation. We offer extensive CAD services and we will create from scratch and get back to you quickly. Our in-house designers will work closely with you to provide you all the information needed.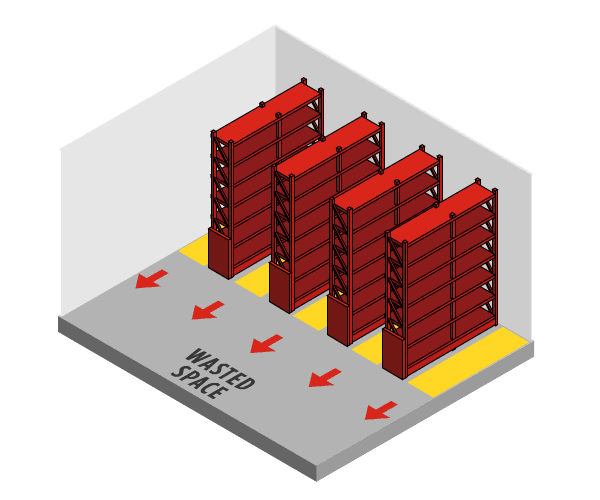 CHECK OUT OUR OTHER SERVICES!
Our experienced Sales Team and CAD Design department can create a custom layout with a comprehensive quote for the storage solution to suit your specific needs.