Climate Controlled Lockers are the perfect solution for the storage of food, beverages and other perishable goods. They offer security and convenience along with temperature control that allows for cold storage or warm storage.
Ensure your storage is not exposed to fluctuating temperatures & items are preserved properly with our climate controlled storage lockers.
Various internal compartment configurations are offered to maximize the use of space. Forced air circulation maintains even temperature throughout & electric condensate removal eliminates drain lines. Security features protect against loss and help maintain consistent temperature at all times. Each locker is equipped with its own cooling unit, thus it can be dynamically controlled in order to have an independent internal temperature. Our refrigerated lockers can be equipped with RFID technology to enable a pay-and-go feature. This technology allows to break down storage costs so you can store multiple items in the same locker – for instance – control employee prescriptions arriving in your corporate mail rooms or receiving departments. These lockers provide cost & space-efficient solutions for short &/or long-term storage while ensuring the security and integrity of your stored items.
Our climate controlled lockers preserve the freshness of your perishable goods and keep temperature-sensitive items cool like:
biological samples
evidence, medicines
flowers
food
cosmetics
antiques
artwork
perishable items
records
electronics
and more
Keeping an entire inventory at a consistent temperature is an energy & resource-intensive endeavor. When more temperature controlled space is needed, maximize floor space with our Cold Storage Mobile Systems. Adjustable, extendable & fully customizable, these systems can accommodate a wide range of uses, from walk-in freezer rooms to cold storage facilities and other temperature-controlled environments.
Climate Control Locker Features:
Precise climate control to reduce the risk of condensation
Pressure valve mounted on each control box
Provides controlled equalization of pressure created by temperature variations
Products stored under the best conditions & health standards, preventing premature spoiling
Quiet, energy-efficient compressors require only one dedicated outlet
Customize your refrigerator locker to match any aesthetic or branding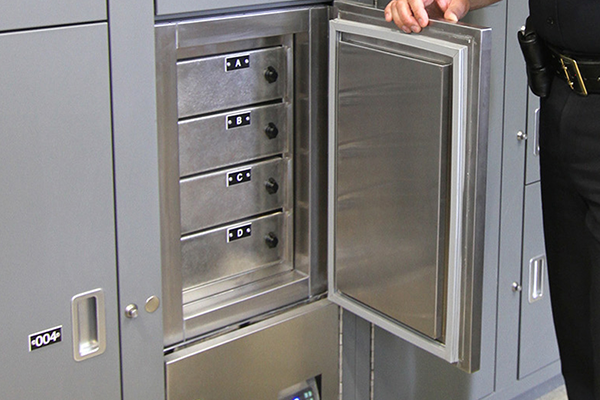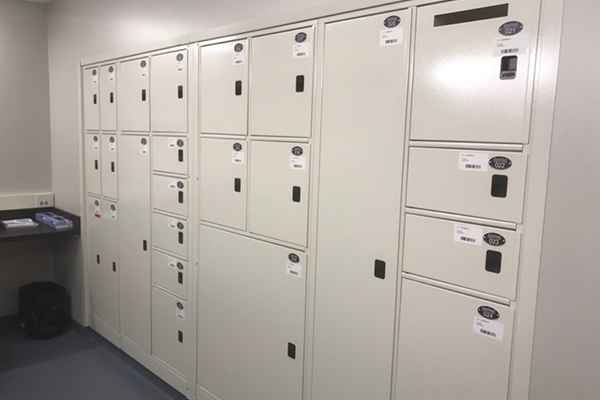 Let's find the Locker System that works for you!
Please contact us for more information!