L & T Shelving gets its name from its unique construction allowing endless expansion. Add sections to an existing installation by using "T" uprights as common center posts and finish with "L" uprights.
L & T Shelving is the versatile, cost-effective and low-cost solution to all your storage requirements. Whether it's office record filing, healthcare record filing, industrial storage or periodical/book storage — L & T Shelving is the right choice.
In today's world, change is inevitable. L & T Shelving adjusts to keep up with changes in your organization's storage and record keeping requirements. With a unique interlocking keyhole slot design , sway bars, nuts and bolts are eliminated for obstacle-free access to your stored items.
L & T Shelving is designed for fast assembly. It literally snaps together in minutes for quick installation and reconfiguration whenever necessary. L & T Shelving's vast array of shelf component options is designed to stand its ground in a fast paced, changing world.
For a low-cost, space saving filing and storage solution for all of your organizations needs — L & T Shelving is your best choice,
L & T Open Shelf Filing Solutions
L & T Shelving provides the highest filing density per square foot, whether you're filing letter or legal-sized documents. L & T can be configured to offer single or double-sided record access for easier filing and retrieval in less space. Compared to conventional four-drawer vertical files you would need 100 square feet of floor space to hold 1,500 linear filing inches of material, while L & T Shelving only needs 40 square feet. Thats a floor savings of 60%.
L & T Shelving offers a wide array of components designed for open shelf filing applications. Choose from 22 or 18 gauge shelves based on load requirements. Optional backs, file dividers and reference shelves allow you to build or expand a system to meet your filing needs. L & T Open Shelving is also easily used in conjunction with mobile shelving systems.
L & T X-Ray Shelving
Handling odd sized and oversize diagnostic records is a snap with L & T X-Ray Shelving. Our sturdy 18-gauge shelves, with optional reinforcements, can be configured to hold up to 1,000 lbs. per shelf. Extra high 12″ dividers or optional full-height bin dividers assure that materials stay safely upright and organized.
L & T Library Shelving
L & T Library Shelving, with its unique double-wall panel uprights, is designed to allow easy access to books and periodicals by preventing them from slipping behind the posts thus preventing damage to stored items.
A wide variety of components such as reference shelves, dividers, and periodical shelves, provides storage and display options for most library materials.
L & T Heavy Duty Shelving
The extra strength of L & T Heavy-Duty Shelving provides a system that handles even your heaviest stockroom or industrial storage requirements. Its sturdy 18-gauge shelves, with optional reinforcements, can be configured to hold up to 1,000 lbs. per shelf. Optional full-height bin dividers can create enclosed areas for secure storage of small loose items.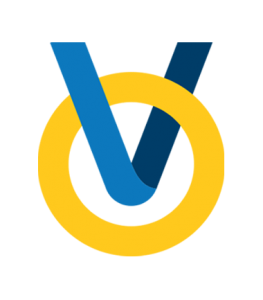 Our experienced Sales Team and CAD Design department can create a custom layout targeting your specific needs with a comprehensive quote for the shelving system to suit your business.  Please fill out our feedback form for more information.
Page ID: 2018