Hybria Curve was designed to foster collaborative library and office spaces that encourage meeting and staff work areas. Available in simple or double face shelving units, Hybria Curve expands the concept of library shelving mobility by supporting dynamic, multi-functional library spaces that easily transition as new needs arise. For today's library space planning, Hybria Curve incorporates flexibility and adaptability.
Inspired by contemporary European design, Hybria Curve 4-post hybrid shelving is a smart two-for-one storage option. This system makes it possible to employ the advantages of the four-post hybrid system with a more attractive look. Now you don't have to keep it out of sight in a warehouse or basement. It is a stylish solution for your library or business.
Wide variety of heights, widths and depths.
Full-depth or back-to-back configuration storage system.
Various adjustable shelves, bases and accessories such as perforated canopy tops and overhead lighting.
Adjustable integrated threaded levelers and recessed kick strip.
Designed to integrate with our mobile systems.
Elegant options to fit your environment such as a variety of powder coating finishes and translucent resin, perforated steel, or wood veneer end panels.
Strength and durability : 16-gage steel welded 4-post upright frames.
Evolutive and adaptable design.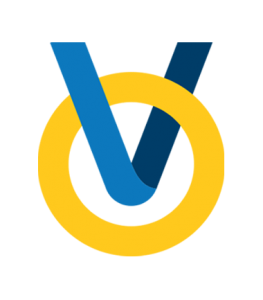 Our experienced Sales Team and CAD Design department can create a custom layout targeting your specific needs with a comprehensive quote for the shelving system to suit your business.  Please fill out our feedback form for more information.
Page ID: 7284