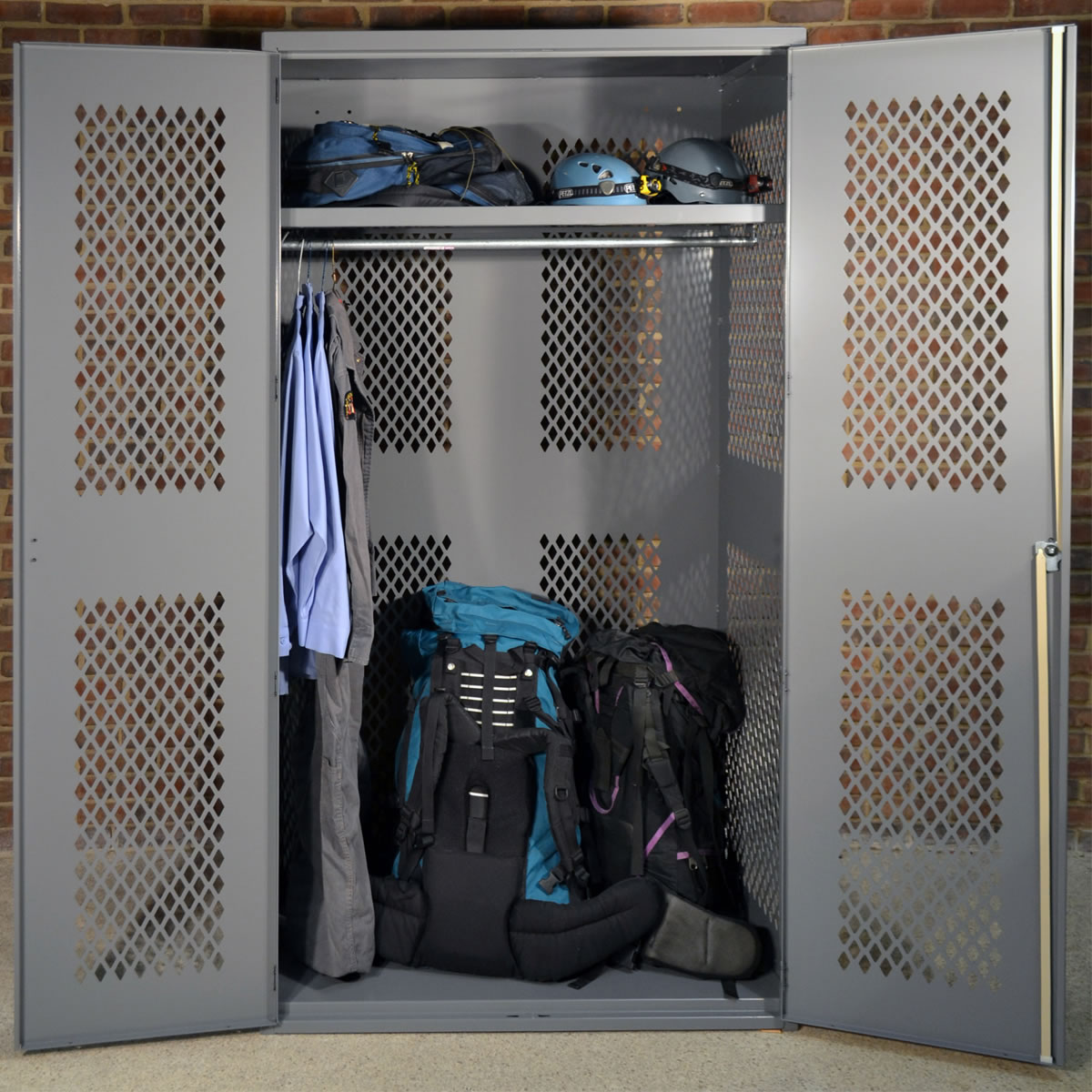 TA-50 Gear Lockers for police, military and office workers are available in many types of construction, however the standard size is 78″ H x 42″ W x 24″ D. TA-50. Additional custom size TA-50 Military Gear Lockers are available for special requirements.
TA-50 Military Gear Lockers are one type of gear lockers available for duty storage requirements. Army Brigades, Battalions and Company units rely on TA-50 Gear Lockers to store gear securely where many lockers are required. TA-50 Gear Lockers are ventilated, provided proper aeration for gear being stored on a day in day out basis.
Depending on the gear you are storing, various options and configurations are available to customize the gear locker to fit your requirements. We can also provide secure storage within the locker to store valuable gear or personal items. Shelves can be added for helmets and dive gear or other apparel.
When manufactured with woven or welded wire, TA-50 Lockers can be assembled with shared sides & tops to adjacent lockers and ceiling panels to lower the overall cost of your storage locker project.
TA-50 Gear Lockers are also great for state and local law enforcement agencies, proving ample storage space for an assortment of gear to be stored securely.