High Density Manual Assist Mobile Shelving
High Density Manual Assist Mobile Shelving
Manual Assist Mobile Shelving Systems are a simple and cost-effective storage solution. The systems slide on fixed tracks which have been carefully designed to ensure the smoothest motion. Multiple panels can be pulled out at once, making these products far more practical and efficient than systems that only permit access to one panel at a time.
QuadraMobile Manual Storage System

Offices change over time, and so do their storage situations. As your business evolves, you may need more storage space, or you may want to rearrange your existing shelving. Either way, QuadraMobile will evolve right along with you.
Compact and modular, QuadraMobile is a great fit for any office because it's streamlined, taking up no more than three meters, and intelligently designed. Smart space management involves avoiding fixed structures—and QuadraMobile's mobile shelving lets you do exactly that, as Montel's leading-edge SmartShelf shelving is mounted on a light, movable carriage (either mechanical or electrical, according to your preference).
The shelving is geared for offices with large volumes of files, documents and supplies to store. As the system is relatively light, it's a suitable choice for environments with moderate load-bearing floors. At the same time, it still gives you plenty of capacity; compared to a typical filing system, you'll recover 50% or more of your storage area.
A key advantage of QuadraMobile is the modular carpeted flooring that supports it. This means there is no need to install intrusive rails on your floor. The pre-assembled flooring both simplifies use of the mobile system and protects your existing office flooring.
Since it's so user-friendly in terms of set-up and relocation, reorganizing QuadraMobile is straightforward. The modular system is expandable in four different directions. Plus, you can reconfigure it to suit a multitude of purposes—for example, one section could be transformed into a closet and another into a recess for a microwave.
Mobile Panel Storage System
In order to manage your museum or gallery collections appropriately, you need to give careful thought to how you store all your valuable art works. They cannot simply be stacked on top of each other or placed on run-of-the-mill shelving. Besides the risk of damage, this is impossible from a practical perspective: paintings, wall hangings, masks and so on do not come in standardized formats like books or binders.
Our Mobile Storage Panels effectively leverage your available storage square footage by using vertical double-sided panels mounted on a rolling carriage. The system is therefore perfectly equipped to handle all your art works – or other items for which suspended storage is preferable, such as tools and firearms.
The inspired double-sided panel design allows you to accommodate many objects of varying sizes and weights within a relatively compact area, allowing you to maximize the use of your available space. Meanwhile, the Mobile Storage Panels' lateral sliding rack structure gives you the freedom to easily access your stored objects at all times. The carriage's manual or mechanical handle makes it easy to move as required.
The system is simple to install and move, with no impact or risk to your infrastructure. Moreover, the Mobile Storage Panel sliding racks are mounted on tracks which are engineered to provide a smooth, gentle motion. Combined with their vibration-dampening design, this means you can be confident your valuable objects will not be bumped and shaken whenever you want to access them.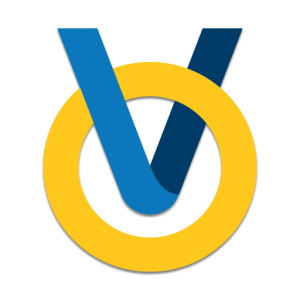 Our experienced Sales Team and CAD Design department can create a custom layout targeting your specific needs with a comprehensive quote for the mobile system, shelving and accessories to suit your business. High Density Electric Mobile Shelving Systems are available under GSA contract. Please fill out our feedback form for more information.
Page ID: 1407