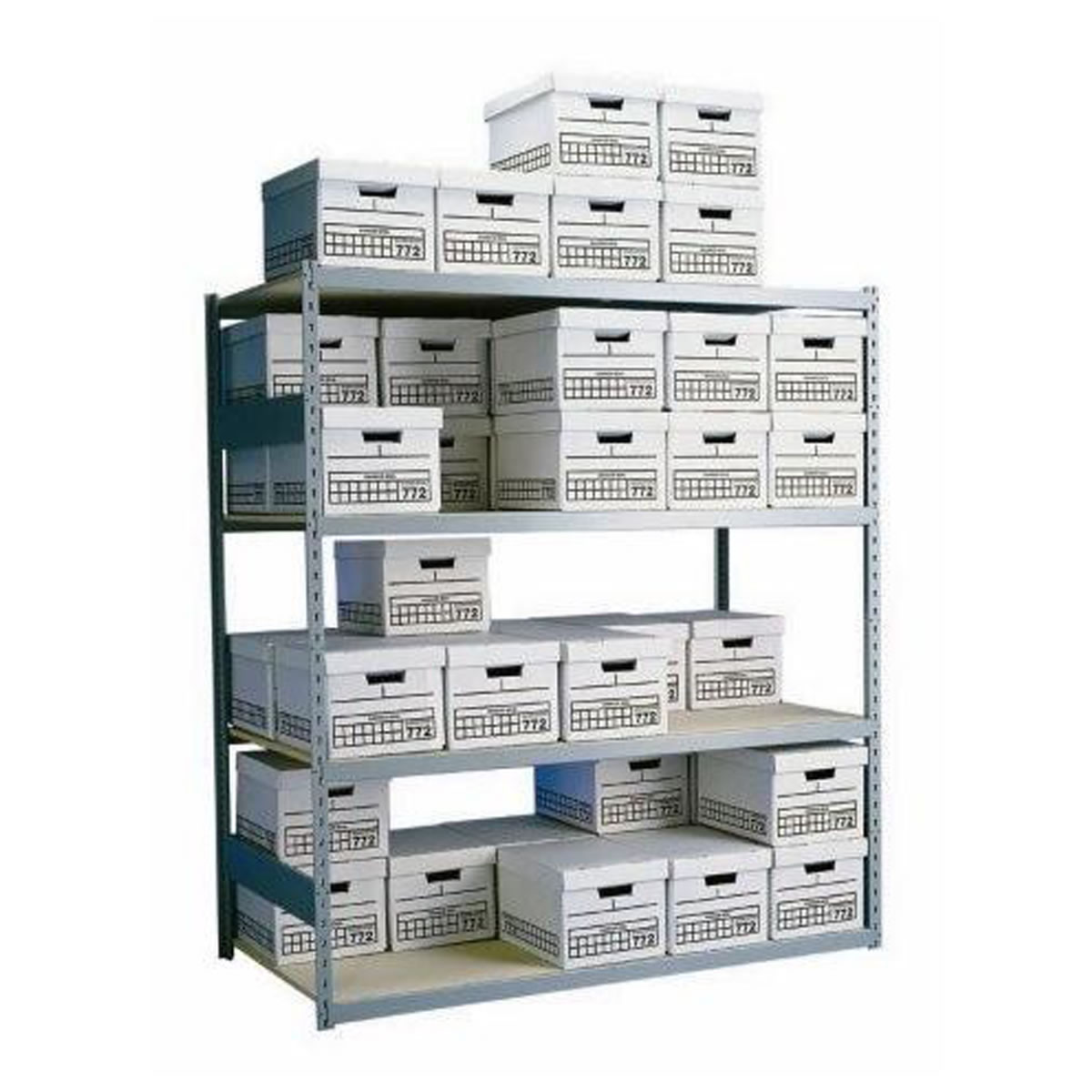 Archive Box Shelving stores critical records in both off site and on site storage locations for access to historical records. Contrary to popular belief, paper isn't disappearing from today's businesses – it's growing. Office workers, copiers & email, are producing over one million paper documents every minute in the United States alone. With information remaining critical, historical records need to be stored in the most effective and space efficient way possible.
Archive Box Shelving Systems
Archive or box shelving helps you economically retain and protect your organizations growing records – and still retrieve needed information easily and quickly. Record box shelving can be utilized in free-standing, high pile style shelving or high density mobile storage systems.
Archive Box Shelving Benefits:
Store Boxes as High as You Have Space For
Keeps Record Boxes Neatly Stored Away
Adjustable to Use for Other Storage Methods
Can Be Modified for High Density Storage
Records Management Software to Track Boxes and Files with RFID or bar codes